Welcome to Temple Kol Emeth
your Jewish home in Cobb County
We pride ourselves on being a welcoming community who wants to share our values and traditions with you and your family. Choose to become part of our family and let us become a part of yours.
featured news
Avodah

Mark your Calendars for Rabbi Lebow's Celebration Event!

Saturday, April 18, 2020 @ 06:00 PM

On Saturday, April 18, 2020, Temple Kol Emeth will be throwing a celebration event in honor of Rabbi Lebow and his years of service to TKE. More info will be forthcoming! Click Here
Rabbi Lebow Celebration Committee Forming Now!
Come One, Come All….
Bring us your talent, your mad skills and your enthusiasm. April 18, 2020 is the date we have chosen to honor our beloved Rabbi Lebow, and we need your help to make this year's fundraiser/celebration the most epic of all time. There are many ways that you can help, and we would be thrilled to have you join us on this joyous mission. We are currently filling volunteer committee positions, ranging from publicity to décor, and anything in between. If you have ever been the recipient of Rabbi Lebow's kindness, wisdom, or sense of humor, now is the time to let him know how much you appreciate all he has done for Temple Kol Emeth.
Please contact Carolyn Shapiro at carolynshapiro@hotmail.com, or Janet Mills at jcmills1@gmail.com. for more information.
Calling All Noshfest Volunteers!
Volunteer at Labor Day Weekend's premier event right here at Temple Kol Emeth on September 1 and 2. We need sellers, schleppers., set-up help, and so much more! No matter what age you are, we have a job for you.
Please visit http://www.noshfest.com to sign up for a shift. We appreciate your help!
High Holy Days at TKE
Want to know what's going on at TKE during the High Holy Days? Need a form for extra tickets, babysitting, or inclusion in the Yizkor book?
http://www.kolemeth.net/highholydays is your one-stop shop on all things going on during the High Holy Days at TKE. On the website, you will links to forms, schedules, and other useful info.
If you have additional questions, please call the TKE office at 770-973-3533.
High Holy Day Campaign
Special. The word is defined by, "better, greater, or otherwise different from what is usual."
Why is TKE special to you? Your Jewish home means something different for everyone. Is it your social outlet where all your friends are? Is it a spiritual center for you to pray and reflect? Or perhaps it is a place where you can see your children thrive in a Jewish environment? There are countless other reasons to love TKE.
The High Holy Day Matching Fund campaign supports our special Jewish Home in several ways. From all those happy times in our lives to the times in need, this fund will help support our community. Several TKE families believe this and want to know you do to. If you'll donate any amount, $18, $180, $1,800 or more, they have offered to match your donation.
Tell us why TKE is special to you and donate today at clicking here or sending in a check to the TKE office. We greatly appreciate your generosity.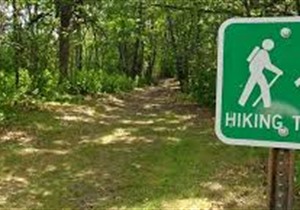 TKE Trekkers Hiking Group
Get those hiking shoes on and get going with the TKE Trekkers! You don't have to be an expert to enjoy the great outdoors as our group is open to all levels. For more information and to receive our emails, please contact Nikki Goodstein at nikkibgood29@gmail.com
September 14: West Palisades
October 12: Pine Log Trail
November 9: Vickory Creek
December 14: Gold Branch
TKE Gift Shop Tallit Sale Happening NOW!
Gorgeous tallit are on sale up to 45% off through September 22 at the TKE-WRJ Gift Shop in the lobby. Find a new tallit for the high holy days or purchase a new one as a gift for family and friends. And don't forget all the other wonderful Judaica available for sale.
We are open on Friday nights, Sundays during Religious School, and of course, you can stop in during NoshFest. If those times don't work, please contact Illyse Scheaffer at illyse@writeme.com to arrange a time to come in.
Rosh Hashanah Greeting Cards
It's you chance to order Rosh Hashanah Greeting Cards from WRJ. For just $1 per greeting, you can tell your TKE friends, family, clergy and staff you are thinking of them during the High Holidays. You should have received by e-mail instructions on how to order the greetings. Just a few clicks on your computer and you are done. Help WRJ support TKE.
If you have any questions, please contact Illyse Sheaffer at illyse@writeme.com.
Second Family Chavurah Comes to TKE!
Introducing....Holiday Chavurah! This is for singles, empty nesters, and those with little family in the area who often wish for an invitation for Chanukah, Passover and other holiday festivities. We will take turns hosting and matching up for fellowship and celebration, starting with Erev Rosh Hashanah dinner on September 29.
The leader for this group is Lori Corley and she can be reached at lscorley63@gmail.com To ensure we include you in this newest Chavurah, Lori requests you to email her the following information: name, contact email, preferred phone number, pet allergies, special dietary needs, and other special needs. Also, please indicate if you would like host our first event as well.
Help our Garden Grow!
Over the last several years, many of you have helped to make the Children's Memorial Garden a site of quiet reflection and life cycle events. The Garden has been used for youth group and adult programming, religious school classes, as well as weddings. If you've not visited it lately, we encourage you to do so. The Janet and Tony Mills Family Amphitheater, the fountain generously donated by Dr. Morris Miehl, and the plantings make it a lovely location for events, or just to rest and meditate.
TKE is seeking people to take up the mantle to make sure that the Garden continues to grow and is maintained as a site for all to use. Construction at the Garden is complete, but there are still many bricks to inscribe, and there remains the possibility to add additional plantings including more daffodils to be planted by students and parents from our religious school.
If you love the Garden and would like to help, please contact Jonathan Warner at jsw0467@bellsouth.net for details.
Wed, September 18 2019 18 Elul 5779