Welcome to Temple Kol Emeth
your Jewish home in Cobb County
We pride ourselves on being a welcoming community who wants to share our values and traditions with you and your family. Choose to become part of our family and let us become a part of yours.
featured events
Event

Dinner at 8

Fri, January 25, 2019

The always popular WRJ Dinner@8 has a plethora of options waiting for you: 8 delectable dinner experiences, spread over three evenings, ranging from casual fun to high-end gourmet and everything in between. And you'll be raising money for WRJ and TKE in the process! Don't delay as many of these events will sell out! Make your reservations now by clicking below. Click Here

Event

Save the Date for the 2019 Lights of TKE Avodah Awards!

Saturday, April 27, 2019 @ 06:00 PM

Mark your calendars for Saturday, April 27, 2019 for our annual Lights of TKE Avodah Awards. Mazel tov to Steve and Marnie Harris and Mike and Carolyn Shapiro on being selected as this year's honorees. The Planning Committee is forming now so please contact Sandi Davis at sandi.balsky@gmail.com to get involved. Click Here
Looking for Leaders- Board of Trustees Nominations
The TKE Board of Trustees nomination process is open. Participation on the board is a wonderful mitzvah and a rewarding experience. There will be an inquiry session during the Oneg following services on January 4 where you can meet current board members and ask about being on the board. If you or someone you know would like to be involved with guiding our synagogue into the future, please contact Ben Singer at bsinger339@gmail.com or 678-521-0895.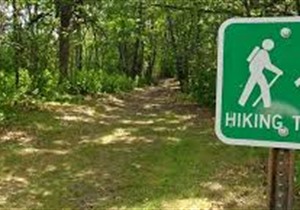 TKE Trekkers Hiking Group
Get those hiking shoes on and get going with the TKE Trekkers! You don't have to be an expert to enjoy the great outdoors as our group is open to all levels. For more information and to receive our emails, please contact Nikki Goodstein at nikkibgood29@gmail.com
February 16: Vickory Creek
March 16: Pine Log Trail
April 13: Gold Branch
May 11: Iron Hill at Red Top Mountain
June 15: Cheatham Hill
July 13: Sweetwater Creek
MITZVAH DAY
Locations Around Atlanta | January 21
Do a good deed (mitzvah) and connect with the Atlanta Jewish community on MLK day. Choose from over a dozen different volunteer projects around town that work for your and your family. Projects will take place throughout the day and are open to all ages!
Sign up at https://www.signupgenius.com/go/60b0f4aacad29a0f94-community
2019 Mah Jongg Cards are for Sale!
Support WRJ at TKE by purchasing your 2019 Mah Jongg cards. Cards are $8 for a standard card or $9 for a large card. All orders must be received by January 15 and will be mailed out by the National Mah Jongg league in late February or March.
To order, please contact Caron Manley at Manley.Caron@gmail.com or 770-973-7262. Please indicate the size and number of cards you want to order along with name, address, phone number. and email address. All orders are payable by check directly to Caron.
Keep The Change CD Drop by Blake Singer
Blake's new music is out for download via http://store.cdbaby.com/cd/blakesinger. All proceeds from the sale of his music will go back to TKE's Music Fund.
Thu, January 24 2019 18 Sh'vat 5779