featured news
POSTPONED - TKE Community Seder

Postponed-TKE Community Second Night Seder

Thu, April 9, 2020 @ 06:00 PM

Check back for details. Click Here

Rabbi Lebow's Opus

Rabbi Lebow's Celebration Event Rescheduled for July 18th

Saturday, July 18, 2020 @ 06:00 PM

On Saturday, July 18, 2020, Temple Kol Emeth will be throwing a celebration event in honor of Rabbi Lebow and his years of service to TKE. Click here to purchase tickets. Click Here

An Elegant Night of Cabaret and Sweets - SAVE THE DATE

An Elegant Night of Cabaret and Sweets-Postponed

Saturday, September 12, 2020 @ 08:00 PM

The evening features performances of music by American Jewish composers and light refreshments. The talented roster of performers has entertained audiences from NYC to Florida to California in concert halls, theaters, and synagogues. Mark your calendars for Saturday, September 12 at 8pm at Temple Kol Emeth. Produced by the TKE Players, all proceeds will be donated to Family Promise, an organization dedicated to addressing family homelessness. So be entertained and do a mitzvah at the same time! To p Click Here
Virtual Experiences at Temple Kol Emeth
As we come together virtually in learning, prayer and community, you will find all sorts of gatherings from trivia, to world events to Shabbat services. For a complete list of what is being offered, click here.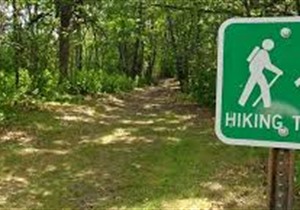 TKE Trekkers Hiking Group
Get those hiking shoes on and get going with the TKE Trekkers! You don't have to be an expert to enjoy the great outdoors as our group is open to all levels. For more information and to receive our emails, please contact Nikki Goodstein at nikkigood29@gmail.com.
April 18: Pine Log Trail
May 16: Cheatham Hill
June 20: West Palisades
July 18: Sweetwater Creek
August 15: Sawnee Trail
September 12: Iron Hill at Red Top Mountain
October 17: Little Mulberry
Upcoming events
All Events
Sunday

,

Apr

April

19

,

2020

TKE 23rd Annual Road Rally--Postponed


Sunday, Apr 19th

3:00p

to

6:00p




Meet in the TKE parking lot at 3:00pm! Come join us to see where this year's drive will take you! This is not a speed race, so enjoy a relaxing drive through surrounding areas and see interesting sights while answering the clues. Previous years have included drives to the Etowah Indian Mounds, Marietta National Cemetery, KSU campus, and the Poole's Mill Covered Bridge.Winners names are added to the Trophy kept in the Social Hall at TKE There is no cost to participate. Each rally ends at a surprise restaurant location where you buy your own dinner. To participate, please contact Dennis Rose at dennis.rose46@yahoo.com by April 12.

Monday

,

Apr

April

20

,

2020

Holocaust Remembrance Event--Cancelled


Monday, Apr 20th

7:00p

to

9:00p




Join us at TKE on Monday, April 20 at 7pm as we present a very special event. Our Holocaust Remembrance event will feature speaker Linda Hooper, principal of Whitwell Middle School. Hooper founded the project and documentary, The Paper Clip Project. For more info on the Paper Clip project, please visit http://www.oneclipatatime.org/paper-clips-project/. The Q & A will be followed by coffee and dessert. RSVP by clicking on More Info,

Saturday

,

Jun

June

13

,

2020

WRJ Shabbaton


Saturday, Jun 13th

9:00a

to

3:00p




Shabbat with your sisters...how does that sound? Get ready for creative Shabbat service, a judaic project and so much more! It's all happening at the WRJ Shabbaton on Saturday, June 13 at 9am in the Doc Lebow Center. Not a member of WRJ? No problem, we'd love to have you!
Sat, March 28 2020 3 Nisan 5780