Welcome to Temple Kol Emeth
your Jewish home in Cobb County
We pride ourselves on being a welcoming community who wants to share our values and traditions with you and your family. Choose to become part of our family and let us become a part of yours.
featured events
Event

Annual Ecumenical Thanksgiving Celebration

Thu, November 15, 2018 @ 07:00 PM

Join us on Thursday, November 15 at 7pm for an amazing evening of giving thanks with all our neighborhood friends. The Ecumenical Thanksgiving Celebration is program that combines uplifting messages, music, and a healthy dose of humor to inspire those in attendance to find common goals to benefit their local communities. Click Here
Bake for the Ecumenical Service- November 15
Calling all bakers! We need your help for the Ecumenical Service reception on Thursday, November 15. All participating congregations are contributing to the post-service reception by providing yummy treats to sample. All items can be dropped off Wednesday and Thursday in the TKE kitchen from 9am to 6pm. We need 400 pieces!bake
Sign up at https://www.signupgenius.com/go/10c0a4da9af2ea75-ecumenical to assist us during this fantastic evening.
TKE Hanukkah Menorah Lighting-December 2-9
Let's light the large Chanukiah together in front of TKE! Bring your friends and family for a short program to light the candles each night. Open to all.
Sunday, December 2 at 7pm
Monday, December 3 at 7pm
Tuesday, December 4 at 7pm
Wednesday, December 5 at 7pm
Thursday, December 6 at 7pm
Friday, December 7 at 7:45 pm (prior to Shabbat Services)
Saturday, December 8 at 7pm
Sunday, December 9 at 7pm
Shop the TKE Judaica Shop for Hanukkah!
Need a gift for someone special or just need to stock up on all your Hanukkah goods? It's all right here for the holiday season in the TKE Judaica Shop. Open Monday through Friday, Sunday mornings, and by appointment. For more information or to make an appointment, please contact Illyse Shaeffer at 678-446-7129.
Keep The Change CD Drop by Blake Singer
Blake's new music is out for download via http://store.cdbaby.com/cd/blakesinger. All proceeds from the sale of his music will go back to TKE's Music Fund.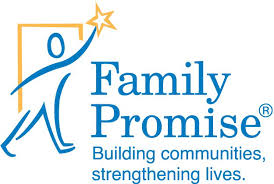 Family Promise of Cobb County
TKE's commitment to provide housing to homeless families continues with our next scheduled week in December. Together with Family Promise of Cobb County and 13 additional congregations, we continue as a host congregation during the week of Christmas, December 23-30, 2018.
All hands on deck as we will once again need volunteers to prepare meals, serve as overnight and/or dinner hosts, and help to set-up and take-down the DLC for our families. Please consider becoming a volunteer in this most special of mitzvot!
To sign-up or for more information click here.
Tue, November 13 2018 5 Kislev 5779