Welcome to Temple Kol Emeth
your Jewish home in Cobb County
We pride ourselves on being a welcoming community who wants to share our values and traditions with you and your family. Choose to become part of our family and let us become a part of yours.
featured news
YES Fund Lunch

WRJ Yes Luncheon

Sun, October 20, 2019 @ 01:00 PM

We are honoring one of our own! Join us on Sunday, October 20 at 1:00pm as we honor Vivian Brostoff. Her many accomplishments over the years for WRJ and TKE are reasons to celebrate! The event will take place at in the TKE Social Hall and catered by Wild Oats Catering. For information regarding cost and to RSVP, please Click Here. Click Here

Steak and Scotch in the Sukkah

Steak and Scotch in the Sukkah

Sun, October 20, 2019 @ 06:30 PM

We're grillin' and chillin' in the sukkah! Be a part of the party on Sunday, October 20 beginning at 6:30pm in the all-new TKE sukkah. It's a steak and scotch lovers dream as we will be sampling several brands of scotch from different regions. Cost is $25 per person. Pour a glass with us and RSVP to Herbie Dorfzaun at saxxofrass@gmail.com by October 15. Click Here

Rabbi Lebow's Opus

Mark your Calendars for Rabbi Lebow's Celebration Event!

Saturday, April 18, 2020 @ 06:00 PM

On Saturday, April 18, 2020, Temple Kol Emeth will be throwing a celebration event in honor of Rabbi Lebow and his years of service to TKE. More info will be forthcoming! Click Here
KEFTY Fundraiser at Moxie Burger- October 24
Take the day off of cooking at home and help raise funds for KEFTY at the same time! Enjoy lunch or dinner at Moxie Burger on Shallowford Road on Thursday, October 24 from 11am to 9pm. A percentage of the days sales will go to our high school youth group.
WRJ Mah Jongg Lessons
Want to learn the game? Or perhaps a refresher course? WRJ is presenting FREE Mah Jongg lesson to everyone who is interested on select Sundays from 9:30-11:30am in the Small Chapel. Please RSVP to Caron Manley at manley.caron@gmail.com to guarantee your spot.
We will meeting on the following dates:
October 27
November 3
November 17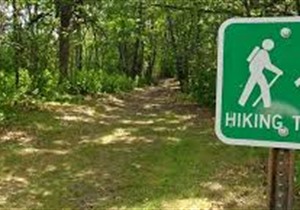 TKE Trekkers Hiking Group
Get those hiking shoes on and get going with the TKE Trekkers! You don't have to be an expert to enjoy the great outdoors as our group is open to all levels. For more information and to receive our emails, please contact Nikki Goodstein at nikkibgood29@gmail.com
November 9: Vickory Creek
December 14: Gold Branch
Children's Memorial Garden Maintenance- We Need Your Help!
TKE Pop Quiz..hopefully, you were listening on Rosh Hashanah to Rabbi Lebow!
And whom is the hero of our story? If you answered, "The Ram", you were indeed paying attention. And for a bonus point, why was the Ram our hero? Correct! Because he showed-up! So, how can you be a hero too? Yes, by showing-up!
TKE needs you! We have this beautiful Children's Memorial Garden and the Janet and Tony Mills Amphitheater that need you to show-up, help with some light gardening, do a small amount of fundraising to take our garden to the next level of beauty for generations to come.
Please contact Jonathan Warner at jsw0467@bellsouth.net and let me him know you want to help out. Really, it won't take a lot of time, and it will be super fun! Now is your chance to be a Ram for TKE!
Upcoming events
All Events
Rosh Chodesh Celebration


Tuesday, Oct 29th

7:00p

to

9:00p




It's another moonpie, mitzvah, and movie moment! We'll gather at TKE at Tuesday, October 29 at 6:30pm for some pizza, enjoy a fun ladies' movie, and spend some time together celebrating the new moon of the month of Cheshvan. Cost is $5 and please RSVP to Lisa Mallis at lisa@malli.com
Sun, October 20 2019 21 Tishrei 5780