Welcome to Temple Kol Emeth
your Jewish home in Cobb County
We pride ourselves on being a welcoming community who wants to share our values and traditions with you and your family. Choose to become part of our family and let us become a part of yours.
featured events
Event

Save the Date for the 2019 Lights of TKE Avodah Awards!

Saturday, April 27, 2019 @ 06:00 PM

Mark your calendars for Saturday, April 27, 2019 for our annual Lights of TKE Avodah Awards. Mazel tov to Steve and Marnie Harris and Mike and Carolyn Shapiro on being selected as this year's honorees. The Planning Committee is forming now so please contact Sandi Davis at sandi.balsky@gmail.com to get involved. Click Here
One Night, One Candle
Give the gift of education this holiday season! Religious school parents & congregants are asked to support the TKE Religious School scholarship fund through the One Night, One Candle Tzedakah program. Instead of a receiving a gift on one night of Chanukah, a donation is made to the Religious School. Each child will receive a beautiful Chanukah candle to use at home.
For more information and to make a donation, please visit https://www.kolemeth.net/form/RS-Annual-Fundrasiging-Program.html
TKE Hanukkah Menorah Lighting-December 2-9
Let's light the large Chanukiah together in front of TKE! Bring your friends and family for a short program to light the candles each night. Open to all.
Saturday, December 8 at 6 pm
Sunday, December 9 at 6 pm
2019 Mah Jongg Cards are for Sale!
Support WRJ at TKE by purchasing your 2019 Mah Jongg cards. Cards are $8 for a standard card or $9 for a large card. All orders must be received by January 15 and will be mailed out by the National Mah Jongg league in late February or March.
To order, please contact Caron Manley at Manley.Caron@gmail.com or 770-973-7262. Please indicate the size and number of cards you want to order along with name, address, phone number. and email address. All orders are payable by check directly to Caron.
Keep The Change CD Drop by Blake Singer
Blake's new music is out for download via http://store.cdbaby.com/cd/blakesinger. All proceeds from the sale of his music will go back to TKE's Music Fund.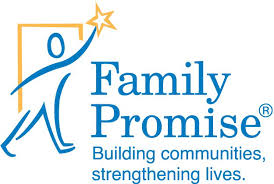 Family Promise of Cobb County
TKE's commitment to provide housing to homeless families continues with our next scheduled week in December. Together with Family Promise of Cobb County and 13 additional congregations, we continue as a host congregation during the week of Christmas, December 23-30, 2018.
All hands on deck as we will once again need volunteers to prepare meals, serve as overnight and/or dinner hosts, and help to set-up and take-down the DLC for our families. Please consider becoming a volunteer in this most special of mitzvot!
To sign-up or for more information click here.
Tue, December 11 2018 3 Tevet 5779