Welcome to Temple Kol Emeth
your Jewish home in Cobb County
We pride ourselves on being a welcoming community who wants to share our values and traditions with you and your family. Choose to become part of our family and let us become a part of yours.
featured news
A Wing and a Prayer(book) Shabbat Dinner

A Wing and a Prayer(book) Shabbat Dinner

Fri, December 6, 2019 @ 07:15 PM

It's chicken time! Let's enjoy dinner together on Friday, December 6 staring at 7:15pm. Dinner will be followed by congregational services at 8pm where our 5th graders are presented with their siddurim. Come kibbitz with your friends and start off the weekend with some fun. Cost is $9 for teens and adults and $6 for children ages 3-12. RSVP by clicking on More Info. Click Here

WRJ Dinner at 8

Save the Date For Dinner at 8!

Fri, January 24, 2020 @ 06:00 PM

Jan. 24-26, 2020 is the weekend you want to circle on your calendar. Our ever-popular dinners feature everything from Persian to poker to bourbon to surf and turf. More information will be forthcoming...stay tuned! Click Here

Rabbi Lebow's Opus

Mark your Calendars for Rabbi Lebow's Celebration Event!

Saturday, April 18, 2020 @ 06:00 PM

On Saturday, April 18, 2020, Temple Kol Emeth will be throwing a celebration event in honor of Rabbi Lebow and his years of service to TKE. More info will be forthcoming! Click Here
Bake for the Ecumenical Service- November 21
Calling all bakers! We need your help for the Ecumenical Service reception on Thursday, November 15. All participating congregations are contributing to the post-service reception by providing yummy treats to sample. All items can be dropped off Wednesday and Thursday in the TKE kitchen.
Any questions? Please contact Lisa Mallis at lisa@malli.com.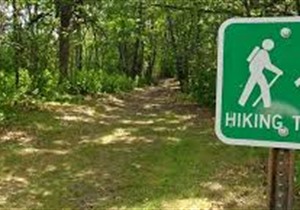 TKE Trekkers Hiking Group
Get those hiking shoes on and get going with the TKE Trekkers! You don't have to be an expert to enjoy the great outdoors as our group is open to all levels. For more information and to receive our emails, please contact Nikki Goodstein at nikkibgood29@gmail.com
December 14: Gold Branch
Buy your 2020 Mah Jongg cards now!
Purchasing your cards through WRJ is as easy as 1, 2, 3! Here's what you need to do.
1. Tell us the quantity and what size cards you want. Cost is $8 for a standard card and $9 for a large card.
2. Email your order with your name, address, phone number to Caron Manley. Her email is manley.caron@gmail.com.
3. Check should be made out to CARON MANLEY and mailed to the address below.
Caron Manley
c/o TKE-WRJ
1415 Old Canton Road
Marietta, GA 30062
In April, the National Mah Jongg office will mail all cards out to those who purchased. Thank you for your support!
Mon, November 11 2019 13 Cheshvan 5780