Welcome to Temple Kol Emeth
your Jewish home in Cobb County
We pride ourselves on being a welcoming community who wants to share our values and traditions with you and your family. Choose to become part of our family and let us become a part of yours.
High Holy Days Torah Chanters Needed!
Each year, Temple Kol Emeth is fortunate to have a talented and committed group of volunteers willing to take on the important role of chanting from the Torah at High Holy Days services. All who chose to chant in the past agree that the experience is tremendously rewarding. If you are inspired to chant from the Torah Scroll this year, consider taking on this wonderful challenge. The Ritual Committee provides assistance and tutoring for any who want it.
If you are interested, please contact Rachel Barich (rachel.barich@yahoo.com) for more information and to discuss your participation.
TKE's Technology Corner
Looking for a step by step explanation about Shul Cloud's membership functions? Check out our TKE Technology Corner at https://www.kolemeth.net/a/technology#.
Our instructional videos will show you how to navigate the membership portal, make a donation online, and much more.
If you do not have a login name or have need additional help, please contact the TKE office at 770-973-3533.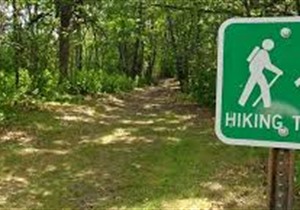 TKE Trekkers Hiking Group
Get those hiking shoes on and get going with the TKE Trekkers! You don't have to be an expert to enjoy the great outdoors as our group is open to all levels. For more information and to receive our emails, please contact Nikki Goodstein at nikkibgood29@gmail.com
July 13: Sweetwater Creek
August 10: Hyde Park and Johnson Ferry North or South
September 14: West Palisades
October 12: Pine Log Trail
November 9: Vickory Creek
December 14: Gold Branch
Content Committee- We need your help!
Got a knack for writing? We need your help! A new Content Committee is being formed who will work on writing for the new and improved version of the VOICE. A member of this committee can expect most of the work to be done in your office or home on your schedule. It's a great way to get involved in the TKE and to showcase your talents!
Please contact Director of Communications, Jon Worly at jonworly@yahoo.com if you are interested.
Chavurot at TKE!
For a complete listing of our Chavurot at TKE, please click here. We'd love for you to get involved with us!
Interested in starting a new chavurah? Please contact Paula Wilson at prepwilson@yahoo.com and let's make it happen!
Upcoming events
All Events
MUST Summer Lunches Mitzvah Day- July 14


Sunday, Jul 14th

12:30p

to

2:00p




Hunger affects so many communities and Atlanta is no exception. Let's help fight hunger together and make lunches for those in need this summer. Get in the mitzvah spirit with us on Sunday, July 14 at 12:30pm in the Social Hall as we make approximately 600 lunches to be donated to Must Ministries Feed the Hungry Program. Whether you are 7 or 70, we have a job for everyone! Want more information or to sign up, click on More Info.

Book It- TKE's Book Discussion Group Meeting


Sunday, Jul 14th

3:00p

to

4:00p




Book It- TKE's Book Discussion Group will meet on Sunday, June 9th at 3pm in the Bemis Conference Room. This month, we will discuss "The Boy on the Wooden Box: How the Impossible Became Possible...on Schindler's List" by Leon Leyson. This is the only memoir written by a Schindler's list child. Please RSVP to Jayne Jacobs at jacobsbauer@yahoo.com if you plan to join in the discussion.
Wed, June 26 2019 23 Sivan 5779