featured news
Out on the Town Dining Club

TKE's Out on the Town Dining Club

Wed, February 26, 2020 @ 06:30 PM

Welcome to the first meeting of the Out on the Town Dining Club on Wednesday, February 26 at 6:30pm.. The purpose of this Chavurah is to eat some tasty food with great friends. We will try out old favorites and visit some new hot spots in the city so there is something for everyone! For planning purposes, the chavurah will be meeting on 4th Wednesday night at 6:30 pm at the restaurant of the month. The first meeting will be at Hoyle's Kitchen and Bar located at 1440 Roswell Road. For more info, pl Click Here

WRJ/Men's Club Event

Have Some Fun With Your Friends Party

Saturday, February 29, 2020 @ 06:00 PM

It's been 25 years since the debut of the hit TV show Friends! WRJ and Men's Club are throwing a party on Saturday, February 29 at 7pm at the Highland Point Subdivision Clubhouse. There will be Friends-themed food, music, trivia, games and more! Cost is $25 and don't forget to RSVP to tkesisandbros@gmail.com. Click Here

Rabbi Lebow's Opus

Mark your Calendars for Rabbi Lebow's Celebration Event!

Saturday, April 18, 2020 @ 06:00 PM

On Saturday, April 18, 2020, Temple Kol Emeth will be throwing a celebration event in honor of Rabbi Lebow and his years of service to TKE. Click her to purchase tickets. Click Here
It's Time to Purchase Tribute Ads
t's hard to believe but Rabbi Lebow's Opus is only two months away! The planning committee is working hard on finishing touches, but what we really need is YOU!
Hopefully, you've bought your tickets, but the best and easiest way to create a lasting impression of the evening is to buy a tribute in the commemorative tribute journal. This will be something Steve and Madeline will be able to look back on for years to come, and it will be a great keepsake for you as well.
Time is running out, so don't delay! All tributes need to be purchased by February 28th to guarantee being included in the commemorative journal.
Go to www.lebowopus.com to purchase yours today!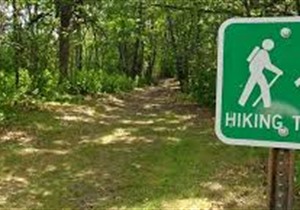 TKE Trekkers Hiking Group
Get those hiking shoes on and get going with the TKE Trekkers! You don't have to be an expert to enjoy the great outdoors as our group is open to all levels. For more information and to receive our emails, please contact Nikki Goodstein at nikkigood29@gmail.com.
March 21: Hyde Farm/JF North
April 18: Pine Log Trail
May 16: Cheatham Hill
June 20: West Palisades
July 18: Sweetwater Creek
August 15: Sawnee Trail
September 12: Iron Hill at Red Top Mountain
October 17: Little Mulberry
Judaica Shop Sale Through February 29!
Shop now at the TKE Judaica Shop with the 40% of anything over $40 sale! We have tallit, shofars, Chanukah menorahs and so much more. Purchase that perfect gift for someone you know or something for yourself while supporting TKE at the same time.
Vote Reform for the World Zionist Congress
You can support egalitarianism, pluralism, and peace in Israel by voting "Reform" for the World Zionist Congress on http://www.zionistelection.org.
Read the Reform Judaism platform here: https://arza.org/our-platform/ Polls are open NOW through March 11, 2020.
What is the World Zionist Congress?
The World Zionist Congress (WZC) is the World Zionist Organization's (WZO) legislative body (the parliament of the Jewish people) that meets every five years in Jerusalem - the next meeting is this October. The Congress is the only body in which all of World Jewry is represented democratically, and, therefore, is our only American Jewish democratic opportunity to influence Israeli society. The larger our vote in this election the more influence we will have and the more funds our Israeli Reform movement will receive.

What do the World Zionist Congress (WZC) and World Zionist Organization (WZO) do?
- The WZC determines policy in Israel, designates its course of action, and chooses the leadership of the World Zionist Organization.
- The WZC makes decisions that affect the status of Reform and progressive Jews in Israel and across the world.
- The WZO allocates considerable funding available to Progressive Reform Jews in Israel.

Our Israeli Reform movement (called "The Israel Movement for Reform and Progressive Judaism – IMPJ") currently receives $4 million annually based on our success in the last WZC election five years ago. If we increase our presence in the WZC with a larger vote total this year in the American Zionist delegation we can increase funding to our Israel Reform movement, our Reform congregations and social justice programs fighting on behalf of religious pluralism, conversion rights, women's and LGBTQ rights, justice for asylum seekers, a two-state solution, and a shared society with Israeli-Arab citizens.
Give the gift of Purim baskets!
It's almost time to order Purim Baskets for your TKE friends, family, and staff. Check your email around February 9 for an individual link to order yours! Give the gift of Mishloach Manot (gifts of food) while supporting WRJ and Temple Kol Emeth.
Service Hours for the Purim Carnival
It's that time of year again! Our Purim Carnival is Sunday March 8th and for the first time we are offering SERVICE HOURS for ALL High School and Middle School Students that volunteer at the carnival! In addition to volunteers to help run the games at the carnival, we need baked goods for the cake walk. Cookies, brownies, cupcakes and donuts are accepted too. Please use the links below to sign up!
Again, The Purim Carnival is Sunday, March 8th, from 12:00 to 2:30 p.m.

Click here to sign up for a shift to help out on the day of the carnival and bring a baked good for the cake walk .
These valuable programs don't exist without the help of our awesome volunteers! Thank you, Thank you, Thank you!!
Thu, February 20 2020 25 Sh'vat 5780