Welcome to Temple Kol Emeth
your Jewish home in Cobb County
We pride ourselves on being a welcoming community who wants to share our values and traditions with you and your family. Choose to become part of our family and let us become a part of yours.
featured events
Avodah 2019

2019 TKE Evening of Honor Avodah Awards

Saturday, April 27, 2019 @ 06:00 PM

March 27, 2019 at The Metropolitan Club. Click below for all the information on evening including purchasing tickets! Click Here

TKE Annual Meeting

Annual TKE Congregational Meeting

Sun, May 5, 2019 @ 05:45 PM

Come be a part of the process! Join us for our annual TKE Congregational Meeting on Sunday, May 5 in the Social Hall. Please "click here" for more info and to RSVP. Click Here
Chavurot at TKE
What is a chavurah? A chavurah is a small group of like-minded Jews who assemble for the purposes of facilitating Shabbat and holiday prayer services, sharing communal experiences such as life cycle events, or Jewish learning. Of course, we want it to be social and fun!!
Here's a sample of some of our groups: Hiking group, bowling, book clubs, theater-goers, softball team, KBG-kosher beer drinkers, photography, and art.
Do you see anything that sparks your interest? If not, let's get it started. Please contact Paula Wilson at prepwilson@yahoo.com and let her know you want to start a chavarah. She will make sure it get's publicized to so others with like interests can join. It's that easy!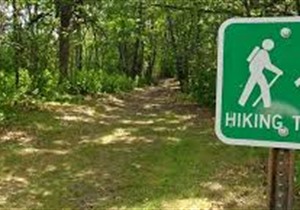 TKE Trekkers Hiking Group
Get those hiking shoes on and get going with the TKE Trekkers! You don't have to be an expert to enjoy the great outdoors as our group is open to all levels. For more information and to receive our emails, please contact Nikki Goodstein at nikkibgood29@gmail.com
May 11: Iron Hill at Red Top Mountain
June 15: Cheatham Hill
July 13: Sweetwater Creek
Help Us Thank our Cobb County Public Safety Officers- April 26
About 25 of Cobb County's police, fire, 911, and other public safety staff will be visiting Temple Kol Emeth on Friday, April 26. They are visiting as part of an immersion and learning weekend to learn about Judaism and Islam in an effort to be both understanding and more effective. For example, understanding the importance of our torah scrolls is good for fire fighters to know.
Temple Kol Emeth's leaders will host them for dinner at 5:30p, along with a tour and discussion about Judaism 101. After dinner, they will attend our Friday night services at 8pm Before services, we invite the congregation to gather to show our appreciation for jobs that require courage, people skills, and quick thinking. We rarely make an opportunity to express our appreciation for these people making our community such a great place to live, and an increasingly better place to practice Judaism.
We hope you and your family will join us!
Thu, April 25 2019 20 Nisan 5779