Welcome to Temple Kol Emeth
your Jewish home in Cobb County
We pride ourselves on being a welcoming community who wants to share our values and traditions with you and your family. Choose to become part of our family and let us become a part of yours.
featured events
Event

WRJ YES Luncheon

Sun, October 28, 2018 @ 12:00 PM

We are honoring one of our own! Join us on Sunday, October 28 at 12:00pm as we honor Sandie Hendler. Her many accomplishments over the years for WRJ and TKE are reasons to celebrate! The event will take place at Marlowe's in Merchants Walk. Mazel tov to Sandie! Click Here

Event

Judaism Bootcamp

Sun, October 28, 2018 @ 01:00 PM

It's the second installment of Rabbi Lebow's Judaism Bootcamp! Topics to be discussed at this session are: Where do we go when we die? What is death and how do we respond to it? This learning opportunity is FREE and no need to RSVP, just show up and learn! Click Here

Event

Annual Ecumenical Thanksgiving Celebration

Thu, November 15, 2018 @ 07:00 PM

Join us on Thursday, November 15 at 7pm for an amazing evening of giving thanks with all our neighborhood friends. The Ecumenical Thanksgiving Celebration is program that combines uplifting messages, music, and a healthy dose of humor to inspire those in attendance to find common goals to benefit their local communities. Click Here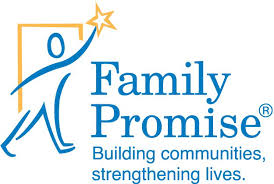 Family Promise of Cobb County
TKE's commitment to provide housing to homeless families continues with our next scheduled week in December. Together with Family Promise of Cobb County and 13 additional congregations, we continue as a host congregation during the week of Christmas, December 23-30, 2018.
All hands on deck as we will once again need volunteers to prepare meals, serve as overnight and/or dinner hosts, and help to set-up and take-down the DLC for our families. Please consider becoming a volunteer in this most special of mitzvot!
To sign-up or for more information click here.
Upcoming events
All Events
Family Shabbat


Friday, Nov 2nd

6:00p

to

7:40p




Family Shabbat

KEFTY Fundraiser at Moxie Burger


Wednesday, Nov 7th

6:00p

to

9:00p




Take the night off of cooking at home and help raise funds for KEFTY at the same time! Enjoy dinner at Moxie Burger on 2421 Shallowford Road on Wednesday, November 7 from 6-9pm. 10% of the proceeds will go to our high school youth group!

East Cobb Community Hanukah Party


Wednesday, Dec 5th

6:30p

to

8:00p




Join your East Cobb neighbors for annual Community Hanukah Party at Temple Kehillat Chaim.
Milestone 13 begins October 21st
Planning a bar or bat mitzvah is daunting for anyone--don't do it alone! This course is designed for ALL parents, providing relevant learning and the support of others approaching this important milestone. If your child's date is in the next 1-4 years, this is your opportunity to prepare yourself. Interfaith couples and those who have converted to Judaism are also encouraged to enroll--learn how to make this event meaningful and inclusive for everyone who will celebrate with you. Class meets once a month during Religious School hours. For more information or to register, click here.
Sun, October 21 2018 12 Cheshvan 5779