TKE Community Information
Shabbat Services at Temple Kol Emeth
Friday night services are at 7:15 PM. We welcome you into our sanctuary wearing a mask. We also stream our services on Youtube. You do not have to have a Youtube account to do so. Simply click the link below.
Winter Break Shabbat Service Schedule
There will be no 7:15 p.m. in-person services on December 24 or 31. Both services will be virtual-only and begin at 5:30 p.m. on Zoom.
12/24 5:30 p.m. Service by Clicking HERE
12/31 5:30 p.m. Service by Clicking HERE
Regular in-person 7:15 p.m. services resume on 1/7/2022.
Chanukah Hub is Live!
Chanukah begins Sunday night, November 28 (yes, three days after Thanksgiving!), and TKE has plans for almost every night! We'll also have specific tzedakah items to collect each night for Family Promise of East Cobb. Details for all of our celebrations are found on the Chanukah Hub or see below.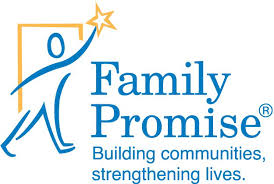 Volunteers Needed – Family Promise is Bac

k
Family Promise is back at Temple Kol Emeth! We are thrilled to announce that we are hosting families in need again at the Doc Lebow Center for the first time in two years. We will be hosting one or two families the week of Sunday, December 19th through Sunday, December 26th and need your help. There are many ways to volunteer. You can find the list of opportunities and sign up today to "help transform the lives of homeless families because every child deserves a home." Join us now by signing up HERE.
Zaban Paradies Center Volunteers Needed
For over 30 years, TKE has provided volunteers to cook and serve dinner at the Zaban Paradies Center for Homeless Couples. We have eight more dates to fill for 2022 and need volunteers to prepare the meal and deliver it to the center. Please sign up today for this mitzvah at HERE.
Support your Hometown Gift Shop!
The TKE Gift Shop is NOW OPEN and has stunning, meaningful gifts for the season. There are menorahs, candles, party accessories, gifts, and more. This gorgous boutique just inside the TKE Lobby is open 30 minutes before Shabbat Services, Sunday from 10 a.m. to 2:30 p.m., and by appointment.
2022 Mah Jongg Cards – Order Today!
Mah Jongg, What's That???
What? You haven't ordered your 2022 Mah Jongg Card yet???
No worries! Please complete the form below and WRJ will take care of the rest! This is a wonderful way to support WRJ and be sure you get your 2022 card!
The cost is $9.00 for Standard Card and $10.00 for Large Card. You can Venmo payment to Caron Manley at @Caron-Manley-1 or make checks payable to: Caron Manley ancomplete the form below and mail to:
Caron Manley- Mah Jongg
c/o WRJ Gift Shop
Temple Kol Emeth
1415 Old Canton Road
Marietta, GA 30062
Chanukah Happenings & Upcoming events
Sun, December 5 2021 1 Tevet 5782