Welcome to Temple Kol Emeth
your Jewish home in Cobb County
We pride ourselves on being a welcoming community who wants to share our values and traditions with you and your family. Choose to become part of our family and let us become a part of yours.
featured events
Annual Seder Led by Rabbi Lebow

TKE Community Passover Seder

Fri, April 19, 2019 @ 06:00 PM

Please join us for the annual TKE Community First Night Passover Seder on Friday, April 19 at 6pm. This interactive seder will be led by Rabbi Lebow so you'll know you will be singing, praying, and laughing with all your TKE friends! Dogwood Catering will have all your favorite Pesach dishes to enjoy. Click Here

Avodah 2019

2019 TKE Evening of Honor Avodah Awards

Saturday, April 27, 2019 @ 06:00 PM

March 27, 2019 at The Metropolitan Club. Click below for all the information on evening including purchasing tickets! Click Here
Chavurot at TKE
What is a chavurah? A chavurah is a small group of like-minded Jews who assemble for the purposes of facilitating Shabbat and holiday prayer services, sharing communal experiences such as life cycle events, or Jewish learning. Of course, we want it to be social and fun!!
Here's a sample of some of our groups: Hiking group, bowling, book clubs, theater-goers, softball team, KBG-kosher beer drinkers, photography, and art.
Do you see anything that sparks your interest? If not, let's get it started. Please contact Paula Wilson at prepwilson@yahoo.com and let her know you want to start a chavarah. She will make sure it get's publicized to so others with like interests can join. It's that easy!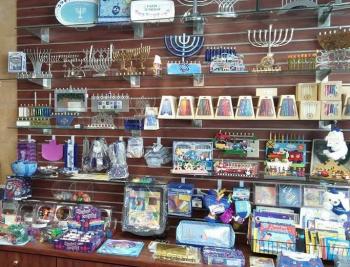 Shop the TKE Judaica Shop March Sale!
Need a gift for someone special or just looking for Judaica for yourself? It's all right here in the TKE Judaica Shop. During March, get 40% off all items $40 and above. Open Friday evenings, Sunday mornings, and by appointment. For more information or to make an appointment, please contact Illyse Shaeffer at 678-446-7129.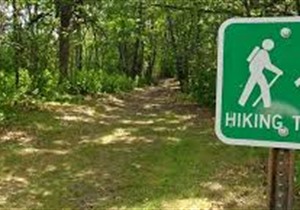 TKE Trekkers Hiking Group
Get those hiking shoes on and get going with the TKE Trekkers! You don't have to be an expert to enjoy the great outdoors as our group is open to all levels. For more information and to receive our emails, please contact Nikki Goodstein at nikkibgood29@gmail.com
April 13: Gold Branch
May 11: Iron Hill at Red Top Mountain
June 15: Cheatham Hill
July 13: Sweetwater Creek
Shoe-Shoe Train-Last Week to Donate!
Please bring your gently worn shoe donations to TKE throughout the month of March Two large donation barrels for shoes will be available in the TKE lobby. So, go through your closets, and your children's closets now for those shoes that are too small, too uncomfortable or that you just don't like anymore. Men's, women's and children's shoes are needed. All shoes are distributed to local disadvantaged families.
Upcoming events
All Events
TKE 23rd Annual Road Rally


Sunday, Apr 28th

3:00p

to

9:00p




Do you have what it takes to be the champion of the TKE Road Rally and get your name etched on our champions trophy? Come see where this year's drive will take you! It all starts on Sunday, April 28 at 3pm in the TKE parking lot. This is not a speed race, so enjoy a relaxing drive through surrounding areas and see interesting sights while answering the clues. Previous rallies have included drives to the Etowah Indian Mounds, Marietta National Cemetery, KSU campus, and the Georgia Tech campus. This rally ends at a surprise restaurant location where we will enjoy dinner together. To participate in this free event, please RSVP to David Williams at davidmw@bellsouth.net or 770-265-8881 by April 21.

Tot Shabbat


Friday, May 3rd

6:30p

to

7:00p




Mark your calendars for Shabbat fun for our youngest members with songs, games, crafts and treats! Tot Shabbat will meet on Friday, March 1 at 6:30pm. This is an experience for pre-school aged children and their families that will be led by preschool-teacher extraordinaire, Lisa Mallis. We look forward to celebrating Shabbat with you!
Sun, March 24 2019 17 Adar II 5779