Welcome to Temple Kol Emeth
your Jewish home in Cobb County
We pride ourselves on being a welcoming community who wants to share our values and traditions with you and your family. Choose to become part of our family and let us become a part of yours.
featured news
URJ Community Shabbat

URJ Community Shabbat

Fri, August 2, 2019 @ 07:00 PM

The whole Reform Jewish community is celebrating Shabbat together! On Friday, August 2, the evening begins with a reception at 7pm and then services beginning at 7:30pm. This year's service takes place at Temple Kehillat Chaim at 1145 Green Street in Roswell. PLEASE NOTE: There will be no regular Friday night Shabbat services at TKE on August 2 Click Here

Family Promise

Family Promise of Cobb County

Sun, August 11, 2019

TKE's commitment to provide housing to homeless families continues with our next scheduled week in August. Together with Family Promise of Cobb County and 13 additional congregations, we continue as a host congregation during the week of August 11th. All hands on deck as we will once again need volunteers to prepare meals, serve as overnight and/or dinner hosts, and help to set-up and take-down the DLC for our families. Please consider becoming a volunteer in this most special of mitzvot! To Click Here

Shabbat Under the Stars

Shabbat Under the Stars: An Outdoor Shabbat Experience

Fri, September 13, 2019 @ 07:00 PM

Enjoy a family-friendly Shabbat Service outdoors in the Children's Memorial Garden at the Doc Lebow Center on Friday, September 13.. We will celebrate the coming of Rosh Hashana and the Birthday of the World! The evening begins at 6:15pm with a "Bring Your Own" picnic dinner (TKE provides drinks/desserts) on the lawn then a 7pm Shabbat Service. Rachel Barich and Blake Singer will lead a service full of music, prayer, and we'll be blowing the shofar. If you have your own, please bring to the service. Click Here
Calling All Noshfest Volunteers!
Volunteer at Labor Day Weekend's premier event right here at Temple Kol Emeth on September 1 and 2. We need sellers, schleppers., set-up help, and so much more! No matter what age you are, we have a job for you.
Please visit http://www.noshfest.com to sign up for a shift. We appreciate your help!
Israeli Dancing Troupe for Noshfest Forming Now!
Our annual Israeli Dancing Troupe that will perform at Noshfest over Labor Day weekend is taking shape! Our rehearsal schedule will be determined once we have our members finalized. Whether you are a beginner or seasoned dancer, we would love to have you!
Please contact Lori Corley at lscorley63@gmail.com and let her know you are interested.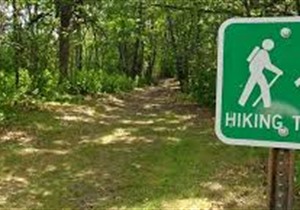 TKE Trekkers Hiking Group
Get those hiking shoes on and get going with the TKE Trekkers! You don't have to be an expert to enjoy the great outdoors as our group is open to all levels. For more information and to receive our emails, please contact Nikki Goodstein at nikkibgood29@gmail.com
August 10: Hyde Park and Johnson Ferry North or South
September 14: West Palisades
October 12: Pine Log Trail
November 9: Vickory Creek
December 14: Gold Branch
Second Family Havurah Comes to TKE!
Introducing....Holiday Chavurah! This is for singles, empty nesters, and those with little family in the area who often wish for an invitation for Chanukah, Passover and other holiday festivities. We will take turns hosting and matching up for fellowship and celebration, starting with Erev Rosh Hashanah dinner on September 29.
The leader for this group is Lori Corley and she can be reached at lscorley63@gmail.com To ensure we include you in this newest Chavurah, Lori requests you to email her the following information: name, contact email, preferred phone number, pet allergies, special dietary needs, and other special needs. Also, please indicate if you would like host our first event as well.
Sun, July 21 2019 18 Tammuz 5779