Welcome to Temple Kol Emeth
your Jewish home in Cobb County
We pride ourselves on being a welcoming community who wants to share our values and traditions with you and your family. Choose to become part of our family and let us become a part of yours.
featured events
Event

Adults Smores and Schnapps in the Sukkah

Saturday, September 29, 2018 @ 08:00 PM

Fulfill the mitzvah of rejoicing and dwelling in the sukkah with smores, schnapps, songs, and fun! Saturday, September 29 at 8pm in the TKE sukkah is the time and place you need be if you are age 21 and over. Bring your own chairs/blankets, any musical instruments and games, and we'll provide the rest! Kindly RSVP to www.kolemeth,.net to hang out with us on Sukkot! Click Here
High Holy Day Campaign
The High Holy Days are upon us and we are entering an important time of renewal and reflection. At this time, please remember Temple Kol Emeth's importance in your life, and help to ensure that we remain strong and vibrant by contributing to the High Holy Day Campaign.
We hope your support reflects your passionate belief in the vital role TKE plays in your life and your community. Our dynamic programming for all ages throughout the year gives congregants the spiritual and social environment that so many us look for in our daily lives. Our clergy and staff are always there for us to celebrate simchas, but also in the time of need. These are only two examples of how your contribution will help.
May the New Year be a year of health and happiness for you and your loved ones and may we all continue to share meaningful times together at TKE.
Basic Jewish Texts with Rabbi Baroff Begins
October 9th
This is an intermediate course for those who wish to study crucial texts within their historical and theological contexts. We will explore biblical, rabbinic, liturgical, philosophical and mystical passages derived from Judaism's holy books. We will meet on weekly beginning Tuesday, October 9 at 7pm in Small Conference Room in the TKE office.
No RSVP is required. For more information, please contact Rabbi Baroff at richardbaroff@yahoo.com.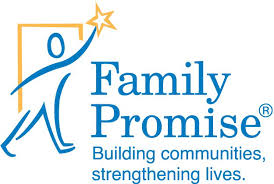 Family Promise of Cobb County
TKE's commitment to provide housing to homeless families continues with our next scheduled week in December. Together with Family Promise of Cobb County and 13 additional congregations, we continue as a host congregation during the week of Christmas, December 23-30, 2018.
All hands on deck as we will once again need volunteers to prepare meals, serve as overnight and/or dinner hosts, and help to set-up and take-down the DLC for our families. Please consider becoming a volunteer in this most special of mitzvot!
To sign-up or for more information click here.
Upcoming events
All Events
Simchat Torah Celebration


Friday, Oct 5th

8:00p

to

10:00p




Simchat Torah is coming and we're going to be drumming to a fantastic beat! It all starts on Friday, October 5 at 8pm with a short Shabbat service followed by the return of Atlanta Drum Café. They will bring their unique sounds and rhythms to help us dance and party the night away. This is fun for all ages so make it a plan to be to TKE with us!

Book It: TKE's Book Club Meeting


Sunday, Oct 14th

3:00p

to

4:30p




Are you an avid reader? Get involved with our book club as we will meet on Sunday, July 8 at 3pm in the Bemis Conference Room. This month we will be discussing"The Fortunate Ones" by Ellen Umansky. For more information and to RSVP, please contact Jayne Jacobs at jacobsbauer@yahoo.com.
Milestone 13 begins October 21st
Planning a bar or bat mitzvah is daunting for anyone--don't do it alone! This course is designed for ALL parents, providing relevant learning and the support of others approaching this important milestone. If your child's date is in the next 1-4 years, this is your opportunity to prepare yourself. Interfaith couples and those who have converted to Judaism are also encouraged to enroll--learn how to make this event meaningful and inclusive for everyone who will celebrate with you. Class meets once a month during Religious School hours. For more information or to register, click here.
Mon, September 24 2018 15 Tishrei 5779