Welcome to Temple Kol Emeth
your Jewish home in Cobb County
We pride ourselves on being a welcoming community who wants to share our values and traditions with you and your family. Choose to become part of our family and let us become a part of yours.
featured news
The Camp Jenny Gala

The Camp Jenny Gala

Saturday, February 8, 2020 @ 06:00 PM

Inspired by the Met Gala, KEFTY is hosting our first annual Camp Jenny Gala on Saturday, February 8 at 6pm in the TKE Social Hall. The entire community, parents and high schoolers, are invited. Come enjoy dinner, drinks, dancing and a silent auction to raise money to send inner-city kids to Camp Jenny. Please invite your family and friends to raise as much as possible for this meaningful Jewish student-run non-profit. Click Here

Rabbi Lebow's Opus

Mark your Calendars for Rabbi Lebow's Celebration Event!

Saturday, April 18, 2020 @ 06:00 PM

On Saturday, April 18, 2020, Temple Kol Emeth will be throwing a celebration event in honor of Rabbi Lebow and his years of service to TKE. Click her to purchase tickets. Click Here
Rabbi Candidate Visit!
We invite the entire congregation to join us during the times listed below. Your input and evaluations will be a critical part of the selection process for our next Senior Rabbi.
Sunday January 26 at 11am, TKE Social Hall
Candidate will present an activity of their choosing and have time to meet and mingle with participants
Sunday, January 26 at 7pm, TKE Social Hall
Candidate will present an activity of their choosing and have time to meet and mingle with participants
Monday, January 27 at 12:30pm, TKE Social Hall: Lunch 'n Learn
Bring-Your-Own-Lunch and enjoy a meal & a bit of Torah and meet and mingle time with our Rabbi Candidate (Drinks and desserts provided by TKE)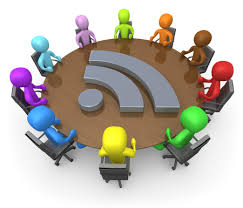 2020-2021 Board of Trustees Nominations Now Open
Want to get more involved in TKE? Want to make a difference in our Jewish home? TKE is currently taking nominations for the 2020-21 Board of Trustees.
All interested: Simply send your name, contact information and position you are interested in to Ben Singer at bsinger339@gmail.com. You also can contact Ben for answers to any questions or more details. Deadline: On or before February 14, 2020.
Eligibility Requirements: All members of the Board of Trustees must be Jewish Members of the Congregation in good standing.
Positions: President; Senior Vice President of Operations; Senior Vice President of Programs; Recording Secretary; Vice Presidents of Membership, Community Relations, Finance, Fundraising, Facilities, Volunteerism, and Study; and Directors of Finance, Fundraising, Education, Membership, Long Range Planning, Communications and Social Media.
For description of all positions: Log into your membership account above and see section 4.7 of the TKE Constitution. For assistance with your online account, you can contact Chris Wilson at chriswilson@kolemeth.net.
Your involvement is the guarantee of a strong future for Temple Kol Emeth!
.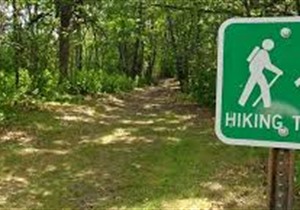 TKE Trekkers Hiking Group
Get those hiking shoes on and get going with the TKE Trekkers! You don't have to be an expert to enjoy the great outdoors as our group is open to all levels. For more information and to receive our emails, please contact Nikki Goodstein at nikkigood29@gmail.com.
January 25: Jones Bridge Trail
February 15: Cochran Shoals
March 21: Hyde Farm/JF North
April 18: Pine Log Trail
May 16: Cheatham Hill
June 20: West Palisades
July 18: Sweetwater Creek
August 15: Sawnee Trail
September 12: Iron Hill at Red Top Mountain
October 17: Little Mulberry
Judaica Shop Sale Through February 29!
Shop now at the TKE Judaica Shop with the 40% of anything over $40 sale! We have tallit, shofars, Chanukah menorahs and so much more. Purchase that perfect gift for someone you know or something for yourself while supporting TKE at the same time.
Fri, January 24 2020 27 Tevet 5780