Welcome to Temple Kol Emeth
your Jewish home in Cobb County
We pride ourselves on being a welcoming community who wants to share our values and traditions with you and your family. Choose to become part of our family and let us become a part of yours.
Latke Sale Going on Now!
The Religious School has a limited number of boxes of latkes for sale. Each box is $20 and contains 24 latkes which need to be heated - either in the oven or in oil. They come frozen and must be kept frozen until needed. Whether you eat your latkes with applesauce, sour cream or cinnamon and sugar, these are sure to make your Chanukah delicious!
Sample Size Toiletries Drive- Through December 15
WRJ is collecting sample size toiletries through December 15. Soap, shampoo, toothbrushes/toothpaste, and other hygiene items can be placed in the donation box in the TKE lobby. All items will be donated to local charities for distribution this holiday season. It's a simple mitzvah that means so much to those in need.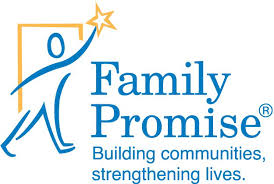 Family Promise-December 22-29
Temple Kol Emeth is proud to support Family Promise of Cobb County, an affiliate of Family Promise (national) founded in 1986 to serve families in transition. The Family Promise Network brings shelter, meals and support services to families with children who are without homes. Our dates to host are December 22-29.
TKE, together with 14 other congregations in Cobb County, is committed to providing the safe space these families need as the transition towards more permanent housing.
Please visit http://www.kolemeth.net/family-promise to learn more and to sign up to help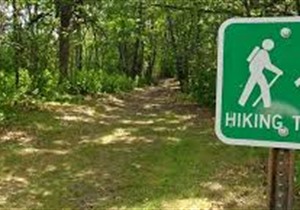 TKE Trekkers Hiking Group
Get those hiking shoes on and get going with the TKE Trekkers! You don't have to be an expert to enjoy the great outdoors as our group is open to all levels. For more information and to receive our emails, please contact Nikki Goodstein at nikkibgood29@gmail.com
December 21: Hyde Farm
TKE Judaica Shop Chanukah Sale Happening NOW!
Chanukah oh Chanukah, come light the menorah..... Whether shopping for yourself or friends and family, the TKE Judaica Shop has 20% off all Chanukah items through December 31. And yes, that includes menorahs just like the song says!
We are open on Monday and Thursday afternoons, Friday nights, and Sundays during Religious School. If those times don't work, please contact Illyse Scheaffer at illyse@writeme.com to arrange a time to come in.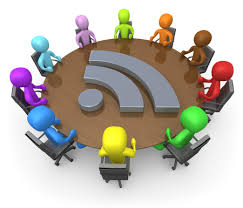 2020-2021 Board of Trustees Nominations Now Open
Want to get more involved in TKE? Want to make a difference in our Jewish home? TKE is currently taking nominations for the 2020-21 Board of Trustees.
All interested: Simply send your name, contact information and position you are interested in to Ben Singer at bsinger339@gmail.com. You also can contact Ben for answers to any questions or more detailsDeadline: On or before January, 31, 2020
Eligibility Requirements: All members of the Board of Trustees must be Jewish Members of the Congregation in good standing.
Positions: President; Senior Vice President of Operations; Senior Vice President of Programs; Recording Secretary; Vice Presidents of Membership, Community Relations, Finance, Fundraising, Facilities, Volunteerism, and Study; and Directors of Finance, Fundraising, Education, Membership, Long Range Planning, Communications and Social Media.
For description of all positions: Log into your membership account above and see section 4.7 of the TKE Constitution. For assistance with your online account, you can contact Chris Wilson at chriswilson@kolemeth.net.
Your involvement is the guarantee of a strong future for Temple Kol Emeth!
.
Buy your 2020 Mah Jongg cards now!
Purchasing your cards through WRJ is as easy as 1, 2, 3! Here's what you need to do.
1. Tell us the quantity and what size cards you want. Cost is $8 for a standard card and $9 for a large card.
2. Email your order with your name, address, phone number to Caron Manley. Her email is manley.caron@gmail.com.
3. Check should be made out to CARON MANLEY and mailed to the address below.
Caron Manley
c/o TKE-WRJ
1415 Old Canton Road
Marietta, GA 30062
In April, the National Mah Jongg office will mail all cards out to those who purchased. Thank you for your support!
Thu, December 12 2019 14 Kislev 5780