Open Your Heart
Open Your Heart End-of-Year Campaign
This year has brought challenges that none of us could have imagined a year ago. We have each felt it--individually and as a Temple Kol Emeth community. Senior Rabbi Larry Sernovitz has an inspiring message announcing our Open Your Heart End-of-Year Campaign. You can click on it above.
Although the global pandemic forced Temple Kol Emeth to close our physical doors in March, our spiritual doors have remained open, and our mission-driven work continues into 2021. Here is a recap of our highly successful year and our future is bright...with your help.
Temple Kol Emeth will continue to provide spiritual and communal support to our members--but we need your help. We know that the pandemic has impacted some of us more than others--and for those who are able to give, we ask that you consider supporting TKE by donating to our Open Your Heart End-of-Year Campaign. Three very generous TKE families have come forward with a matching challenge and any gift you can offer until the end of 2020 will be matched dollar-for-dollar up to $35,000. For those who have already given beyond your annual commitment, thank you. But we ask that if you can, please join us by opening your heart one more time in 2020 and give an end-of-year gift to TKE. Please make your gift now during this season of giving and help us keep the TKE doors open virtually and in-person as we move into 2021.
Thank you for caring and making miracles happen!
Click on this button to donate.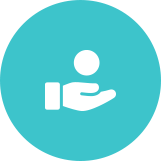 Sun, September 25 2022 29 Elul 5782